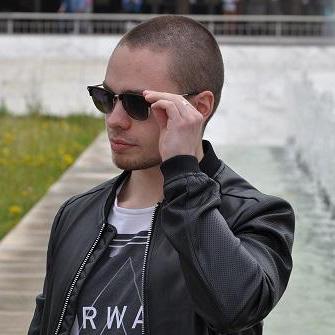 Martin Shishkov
Portfolio
---
You might notice that the time periods of the projects overlap and you will be right. My responsibilities included maintaining and developing multiple projects at a time which was really challenging.
matisto.bg
C#

ASP.NET Core

HTML5

CSS

SASS

React

TypeScript

nopCommerce

MSSQL Server

UX Design

git

CloudFlare
An e-commerce web app for celebration and party products. My main task was to customize an existing nopCommerce website mainly by introducing a really effective checkout page written in React. Mobile devices were the primary focus for this project so I had to spend some time customizing the current theme to become mobile-friendly, add some features and optimize page load times for certain pages.
These changes resulted in a great improvement in conversions by boosting sales with about 200%.
planet.bg
C#

ASP.NET Core

TypeScript

React

SASS

MSSQL Server

Bootstrap

Mercurial

Azure

CloudFlare

YouTrack
A complex hotel booking web app that aggregates hotel offers from multiple suppliers. Consists of a B2C web UI, B2B web UI and internal administration system resembling an ERP.
This project is by far the most difficult endeavor I've participated in with trying to map out business requirements. What is actually needed and what is not.
The whole project relies heavily on Azure Blob storage for storing millions of images. Although we were using MS Azure the cost for their database was really high so we decided to buy and host our own server in order to make the app really fast.
page.one
C#

ASP.NET Core Web API

AngularJS

Azure

MSSQL Server

Bootstrap

CloudFlare

Asana
Page.one is an american company that offers product photo-shoots and product listing optimizations to Amazon sellers.
Their requirements were so that customers who purchased a package could track their project from the web app, chat with team members and access their product photos when done. They are using InfusionSoft as their CRM and Sales management system so I had to work with their API via web hooks.
We introduced Azure functions, Azure blob storage and queues to the project in order to make the code more maintainable and extensible.
We received the code from a previous developer so I had to work with an existing codebase, understand what's going on and do some refactoring where needed.
i3d.bg & 3dams.eu
WordPress

HTML5

CSS

SASS

React

TypeScript

Bootstrap

git

CloudFlare
i3D and 3DAMS are oriented towards 3D printers and everything about the 3D printing world. They offer machines for sale ranging from lower to upper class, materials and filaments; or the service of printing a single object out of a 3D model for prototyping purposes.
Their websites are mainly for presentational and blogging purposes in order to reflect how 3D printing is growing and innovating.
Given the project requirements I decided to go for WordPress even though I was a bit reluctant. I had to create a custom WordPress theme out of the existing theme skeleton and use WordPress APIs in order to hook some custom features that no plugins could provide. I also had to setup a development pipeline for deploying changes via FTP. Fortunately everything went smooth, without any major setbacks.
shop.i3d.bg
C#

nopCommerce

MSSQL Server

git
The actual i3D store for 3D printers and consumables.